Sneak Preview of some items to be in the Silent Auction at the 2022 Fall Festival, Oct 2nd.
Parish News - Updated 9/13/2022
The obligation of the faithful to assist at Sunday Mass and all other Holy Days of Obligation has been reinstated.

Click here to read letter from the Most Reverend John C. Wester, Archbishop of Santa Fe.
Religious Education registration ends on Wednesday, September 14th. Please select "Religious Education" tab for more information.
Our Parish is planning a Fall Festival Fundraiser which has been scheduled for Sunday, October 2nd. Please select "2022 Fall Festival" tab for more detailed information.
July 2022 Monthly Financial Report has been posted. Please select the "Finance Reports" tab.
Reflection for 25 September
GOSPEL MEDITATION
September 25, 2022
26th Sunday in Ordinary Time
"If they will not listen to Moses and the prophets, neither will they be persuaded if someone should rise from the dead." Regardless of how the message of faith is received, a total conversion of mind and heart is needed for it to take root and have meaning. It is easy to become complacent and comfortable with all that life can afford us. Life can become "all about me," preserving my livelihood and protecting my securities. Often, this drive can become so strong that we eagerly strive to protect our self-interests at the expense of others. Other people are necessary only to the extent that they are "useful" to us and profitable.
Merriam-Webster defines entitlement as "the belief that one is deserving of or entitled to certain privileges." In a world that pretends to offer us so many necessities, this is perhaps the greatest contemporary sin. When we feel "entitled" to something, even if it is perceived necessary, our relationships can get skewed. Unless we adopt a global vision of entitlement wherein everyone is entitled to the same things, we risk becoming extremely self-focused and selfish. All we care about is defending our rights and protecting our turf. This impulse can be so strong that we pursue it even at the expense of another. Is this what God intends for his children? Holding on to this myopic vision, the plight and station of others are off our radar and of no real concern to us. Relying on our own merits and becoming resilient to life's challenges, we replace the true and real God with the one we created ourselves. Jesus and the prophets before him have consistently reminded us of the dangers of wealth, ignoring the poor and the needy, and becoming too fiercely independent and arrogant. Yet, we conduct our lives as if that message has never been preached. We give our faith a nod and never consider for a moment that we may be wrong in terms of what we see as important. "The things that we love tell us what we are (attributed to St. Thomas Aquinas)." Ponder those words a bit and remember that when we leave this world and go to the next one, what we loved here is what we will look for there. What we sought here may not be there. ©LPi
Schedule for Accepting Mass Intentions
Mass Intention Helpful Guidelines
Mass intentions must be requested two weeks in advance to ensure it gets into the bulletin.
The suggested mass stipend offering is $10 per mass.
Three (3) intentions can be offered per mass stipend.
Mass intention requests must be done in the parish office. no mass intention or money shall be accepted outside the office.
Click here to print a mass intention form that can be used to take to the office to expedite the scheduling process.
Online Givers
A big thank you to all of you who are using our online giving option. During this time of church occupancy limits as well as for those not ready to attend in-person Sunday Mass, this option may be one you might consider. I recommend using the Memorare and the Prayer to St. Michael. If you need anything, please call the office during office hours or the priests on their phones at all other times.
Fr. Nathan Lopez
Annual Catholic Appeal (ACA) 2022 Report
Report as of 7/31/2022
| | |
| --- | --- |
| Parish Goal: | $29,000.00 |
| Total Pledged: | $24,882.00 |
| Total Paid: | $19,082.00 |
| Pledge Balance: | $ 5,800.00 |

Total Registered Families: 773

Pledges: 77

Pledges fully paid: 58

Current actual shortfall: $9,918.00
Annual Catholic Appeal (ACA) Information
San Juan Bautista and Tewa Missions Goal for 2022 is $29,000.
The Annual Catholic Appeal (ACA) for 2022 campaign has begun. If you did not receive an ACA envelope in the mail, there are some located at the back of the church. You can place the completed form and envelope in the collection basket. It is best to use a check when using the envelopes.
DONATE NOW - Make a one-time donation, or set up a payment plan with a frequency that is convenient for you.
PLEDGE HERE - Not yet ready to donate: Make your pledge here, and we will send you regular pledge balance reminders.
If you prefer to make your pledge or donation over the phone, please call 505.831.8138, or click here to view their website. Please provide your name and phone #, and if you would like to talk with a Spanish-speaking representative.
How do new parishioners register for an account?
Registering for FORMED is easier than ever:
Go to formed.org/signup
Select your parish (using zip code is easiest): San Juan Bautista and Tewa Missions or 87566
Register with your name and email address
Check that email account for a link to begin using FORMED
How do parishioners log into FORMED that previously had access?
Go to formed.org/signup
In the upper right corner, select "Sign In"
A new "Sign In" screen appears and user enters their email address and selects "Next"
A message appears for user to "Check your email!"
Check that email account for a link to begin using FORMED
Daily Readings
Weekly reading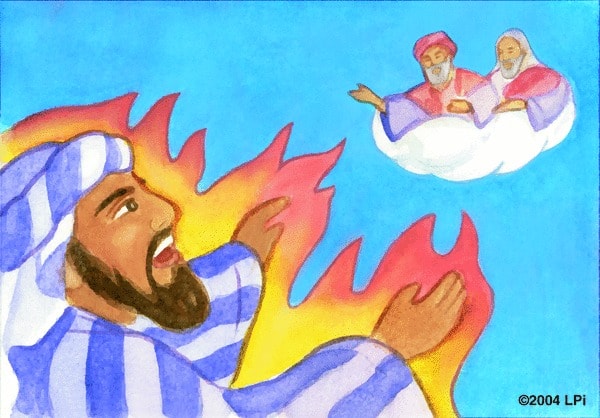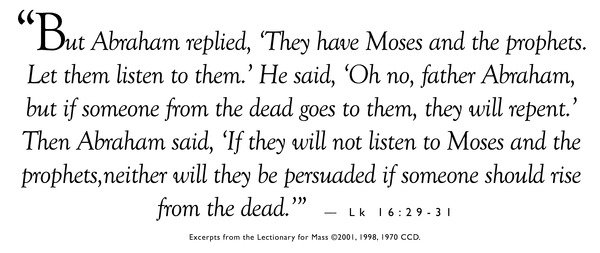 Weekly reading
Readings for the week of September 25, 2022
© Liturgical Publications Inc
ASF Abuse Awareness Course
ASF Abuse Awareness Course click here
The Archdiocese of Santa Fe policy mandates that all volunteers attend the Abuse Awareness Training for Adults.