Reflection for 5 February
GOSPEL MEDITATION
February 5, 2023
5th Sunday in Ordinary Time
I recently decided to learn to cook. As I sit at the feet of various YouTube cooking masters, I notice how much of cooking is adding ingredients that don't provide any more nourishment, like herbs and other seasonings. But man! They make all the difference because they make the meal delightful to eat and share
Jesus calls his disciples "salt of the world." No one eats just salt. So, Christians are not meant to replace or do away with the world. They are meant to be agents of preservation and glorification. Notice how often these days the Church seeks to preserve what is threatened: the goodness of marital and family love, the desires of young people for greatness, the value of honest work, healthy economics, and altruistic political engagement, the dignity of the poor and vulnerable. Over and over, we say to a world who wants to throw things out, "It's worth saving! We'll preserve it! We'll show you it's wonderful." If we can't engage the world like that,
Jesus says we are the ones who get thrown out, because salt alone is worthless. Jesus only asks us to do for others what he does for us. He is the "salt" of everything in our lives. Is there something in your life starting to rot a bit? Something tasting bland and boring? Let Jesus salt it and see if you like it better.
Parish News - Updated 1/19/2022
The Annual Catholic Appeal goal for 2022 has been met, see results below. Thank you everyone!

The obligation of the faithful to assist at Sunday Mass and all other Holy Days of Obligation has been reinstated.

Click here to read letter from the Most Reverend John C. Wester, Archbishop of Santa Fe.
December 2022 Monthly Financial Report has been posted. Please select the "Finance Reports" tab.
1st Thursday Adoration
Schedule for Accepting Mass Intentions
Mass Intention Helpful Guidelines
Mass intentions must be requested two weeks in advance to ensure it gets into the bulletin.
The suggested mass stipend offering is $10 per mass.
Three (3) intentions can be offered per mass stipend.
Mass intention requests must be done in the parish office. no mass intention or money shall be accepted outside the office.
Click here to print a mass intention form that can be used to take to the office to expedite the scheduling process.
Online Givers
A big thank you to all of you who are using our online giving option. During this time of church occupancy limits as well as for those not ready to attend in-person Sunday Mass, this option may be one you might consider. I recommend using the Memorare and the Prayer to St. Michael. If you need anything, please call the office during office hours or the priests on their phones at all other times.
Fr. Nathan Lopez
Annual Catholic Appeal (ACA) 2022 Report
Report as of 12/19/2022
| | |
| --- | --- |
| Parish Goal: | $26,364.00 |
| Total Pledged: | $28,402.00 |
| Total Paid: | $29,392.00 |
| Pledge Balance: | $ .00 |

Total Registered Families: 791

Pledges: 95

Pledges fully paid: 91

Current actual shortfall: $0
Annual Catholic Appeal (ACA) Information
San Juan Bautista and Tewa Missions Goal for 2022 is $29,000.
The Annual Catholic Appeal (ACA) for 2022 campaign has begun. If you did not receive an ACA envelope in the mail, there are some located at the back of the church. You can place the completed form and envelope in the collection basket. It is best to use a check when using the envelopes.
DONATE NOW - Make a one-time donation, or set up a payment plan with a frequency that is convenient for you.
PLEDGE HERE - Not yet ready to donate: Make your pledge here, and we will send you regular pledge balance reminders.
If you prefer to make your pledge or donation over the phone, please call 505.831.8138, or click here to view their website. Please provide your name and phone #, and if you would like to talk with a Spanish-speaking representative.
How do new parishioners register for an account?
Registering for FORMED is easier than ever:
Go to formed.org/signup
Select your parish (using zip code is easiest): San Juan Bautista and Tewa Missions or 87566
Register with your name and email address
Check that email account for a link to begin using FORMED
How do parishioners log into FORMED that previously had access?
Go to formed.org/signup
In the upper right corner, select "Sign In"
A new "Sign In" screen appears and user enters their email address and selects "Next"
A message appears for user to "Check your email!"
Check that email account for a link to begin using FORMED
Daily Readings
Weekly reading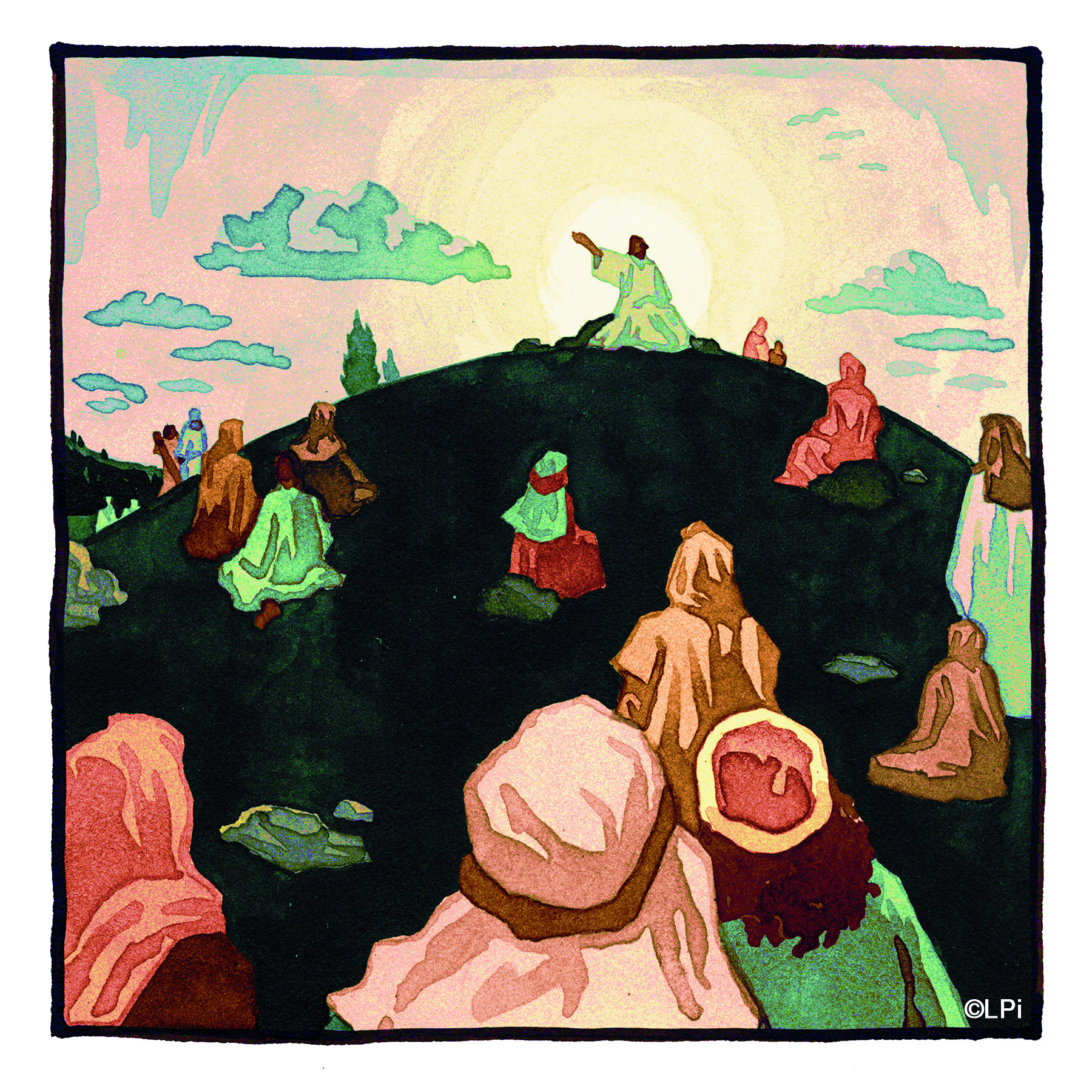 Weekly reading
Readings for the week of January 29, 2023
© Liturgical Publications Inc
ASF Abuse Awareness Course
ASF Abuse Awareness Course click here
The Archdiocese of Santa Fe policy mandates that all volunteers attend the Abuse Awareness Training for Adults.